FAQ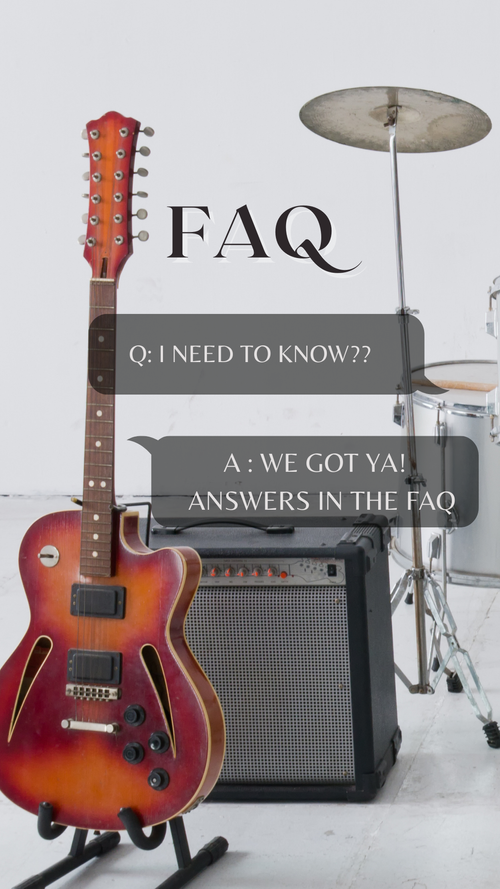 What Are Your Prices?  
We will off one lesson free.  If you decide you want to continue, this free lesson will apply to the Intro Package. 

Intro:
Four Lessons @ $50 (one time) 

Monthly:
$100 or $125 - $25/30min lesson 
Monthly lessons can have 5 lessons in the month. Simply check the month however many, Tuesdays for example, fall in that month. 4 days $100 or 5 days $125.

Eight Lessons:
$180 - $22.5/30min 
Twelve Lessons: $240 - $20/30min 
Free Registration: 
email: styliestudio@gmail.com
What Ages Do You Teach? 
We teach all ages. 
Do I Need My Own Instrument? 
No, but I have to admit, it would be strange to not have one. 
How Do I Sign Up For Lessons? 
You can sign up anytime. Contact form or bot.
How caN i get a Free Lesson? 
Recommend us! Word of mouth is how we got started and word of mouth is the best compliment! We will hook you up free, simply remind your recommendation to tell us when they sign up!
What If I Can't Come to a Lesson? 
To reschedule your lesson, you must first cancel your regular weekly lesson online at least 24hrs before the session. 
You may reschedule with your primary teacher.  
Can I Do Lessons Every Other Week? 
Unfortunately, because our teachers' schedules are very full, we do not offer bi-weekly lessons. 
How Do I Pay For Lessons? 
You can pay online! There is a convenience fee applied to all transactions. Alternatively, you may pay via cash or check at the lesson. Please make all checks payable to Stylie Music Studio.
How Do I Withdraw From Lessons? 
Simply, let your teacher know. 
If I Withdraw Will My Teacher or Time Be Available When I Return? 
We cannot guarantee a specific time or teacher, but prefer to keep the same students among teachers. 
Do You Offer Refund For Missed Lessons? 
A Refund is up to the teacher.  We can offer make-up lessons for any missed or unused lessons, again depending on the circumstance.
Do You Offer Maintenance & Repair?
YES!