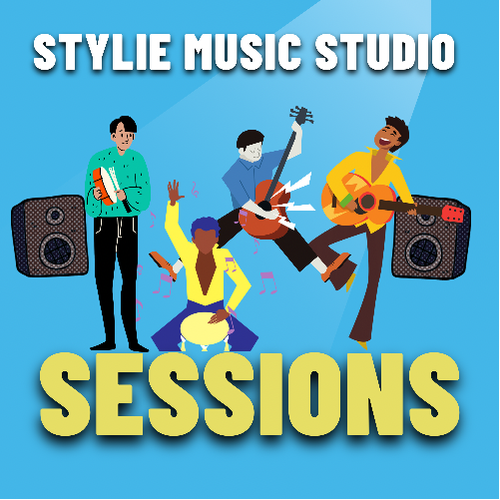 A group learning experience.
What is sessions?
Sessions, which is short for "Jam Sessions" is designed toward the early/intermediate level musician interested in playing in a group. Each student is matched with other students within age and skill levels, for best success.  Auditioning is free, takes about 10 min, and can be done in-person or online, via Zoom and the like.
F.A.Q.
What's this gonna cost me?
Cost is only $120/mo and the session is held once a week for an hour.  We would prefer to keep the groups between 3-5 ppl.
What about gear and sound?
Our studios are fully equipped and all you need is your instrument/voice and we can supply the rest!  Drummers, we have you covered also!
What if I don't play an instrument or don't have an instrument?
Experienced musicians that don't have an instrument, but want to get back Into playing, we have all of the gear needed to play.  If you want to leave your $5000 guitar at home and use our instruments, we're good too!
If you have not played an instrument we strongly encourage you to take private lessons. This program is designed towards folks that have some experience playing already. Learn more about private lessons here.
What to expect and learn throughout these sessions:
How to play in group
Locking in with a shared rhythm and timing
How to listen to and accompany other musicians' parts
Developing musical ideas as a group
Communication in a live setting  
Group improvisation
Plus Much More!!!
Sign-Up for Sessions Today!!