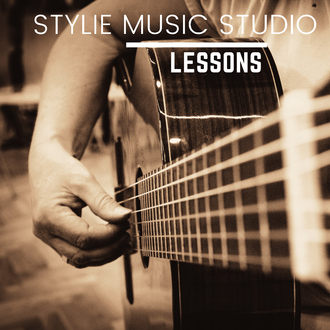 Music Lessons
At Stylie Music Studio
Music is an amazing way to express yourself and unleash your creativity. Over the years, Stylie Music Studio, has strived to help students have fun developing their inner musician. 
Having the skills to play music is built on a foundation of understanding the language of music and we guide you through the process. 
Music lessons for all ages 
Our instructors, Matt, Mark, and Nick, are here to help you grow. 
Lessons we offer
Acoustic Guitar Lessons  Electric Guitar Lessons  
Piano Lessons  
Ukulele Lessons  
Vocal Lessons  
Drum Lessons  
Electric bass Lessons  
Mandolin Lessons  
Music production Lessons  
Music Technology Lessons  
Music theory Lessons  
Songwriting Lessons  
Composition Lessons  
Music lessons for all ages  
MAKE MUSIC.
STYLIE MUSIC LESSONS
FOR ALL AGES